As we start the new year I am pleased to report that twenty four subscriptions have been received to date. Of these four are new members namely Steve Dixon, Ken Brownsord, Mrs Elizabeth Massey-Beeston and Mrs Janet Lees who I hope all have a long and successful association with our club. Of course there are a good number of subscriptions still outstanding, remember the yearbook only goes to paid up members so please renew your membership without delay. Taking the club stand to Bradford Championship Show proved to be very successful and due to the efforts of Gary Lees who completely transformed the stands appearance it really stood out and attracted a lot of attention from everyone who passed by, it also gave us an opportunity to hand out the 2018 yearbook when subscriptions were paid which is also a good saving on postage costs. I am pleased to say that Gary will also be returning to serve on the Committee which can only benefit the club and has also agreed to act as press rep, In addition to the yearbook everyone was given a copy of the Midland Counties E.R.C history spanning the years from 1943 - 2017 which is very appropriate as the club looks to celebrate 75 years since it was first founded. 
Your elected committee meet for the first time on February 10th  and this is one item that will certainly be discussed, if you have anything you would like brought up please let me know prior to that date. Due to health problems Pat Osborne has resigned from the Committee which is a great loss to the club. Over the years Pat has served as Club Secretary, President and Committee Member and her presence and input at the meetings will certainly be missed.
Hopefully you all have your does mated and patiently await that elusive flyer, I wish you every success with your stock and look forward to seeing you at the shows.
You can edit text on your website by double clicking on a text box on your website. Alternatively, when you select a text box a settings menu will appear. Selecting 'Edit Text' from this menu will also allow you to edit the text within this text box. Remember to keep your wording friendly, approachable and easy to understand as if you were talking to your customer
Adult Stock Show 2017 winner: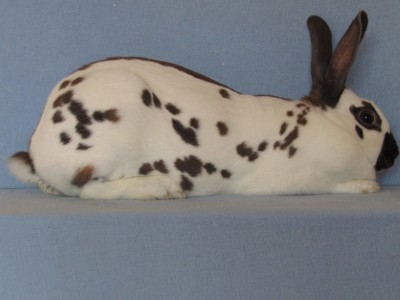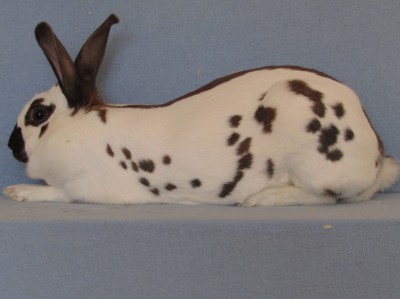 ​
Adult Stock Show Winner 2017